When you are planning for a home remodeling project, sometimes it's tough to know exactly where to start. There are many ways you can transform your home to create a beautiful aesthetic while also satisfying functional requirements. When it comes to home transformation, updated windows and doors are an efficient way to make a major impact. Get inspired by these ideas about how windows and doors can transform your home!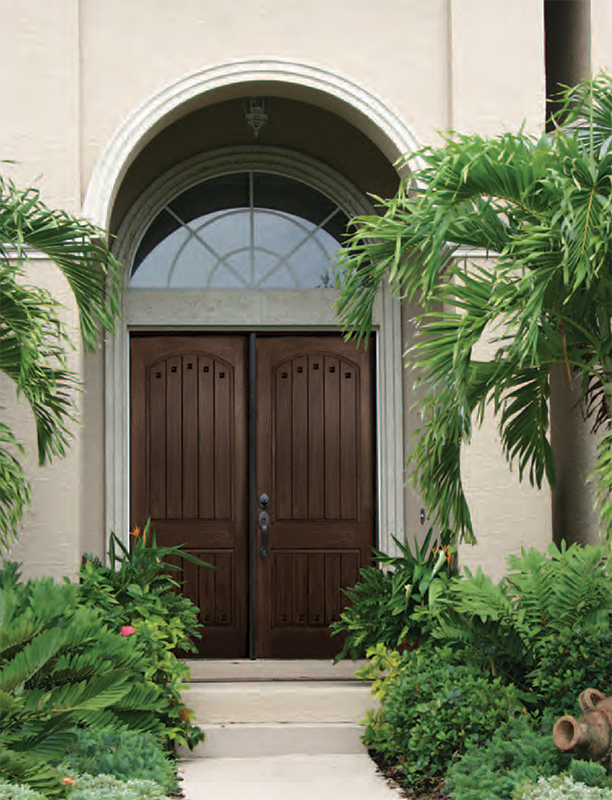 A strong focal point is the key to good design, which is why a front door is often one of the first things that people will notice about a home. Double-doors are a popular choice among designs that will make a bold statement and offer a grand entrance to your guests. Not only will double-doors add to curb appeal, they can also provide a more accessible entrance for loved ones, or offer greater ease of access when transferring belongings.
Referring to its location, a transom window is what goes over a window or door's transom — this is the beam that separates the top of a window or door from the rest of the wall. Adding transom windows is another way to enhance your curb appeal and will add height and beauty to your front door. These decorative windows can come in all sorts of shapes, sizes and designs made to compliment a home's architectural style.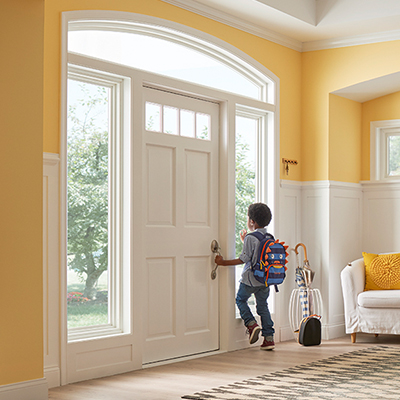 Patio doors are a great way to transform a space and bring the outside in. Plus, there are plenty of designs to choose from for both modern and classic looks. Standard sliding glass doors are great for tight spaces because they don't open out into the room. No matter which style you choose, updating your patio doors will be a complementary component to any home.
Bifold patio doors have a distinct architectural character that open up creating a unique framed view to offer a beautiful, contemporary aesthetic. This unique design will provide the flexibility and convenience to broaden your living space.
Multi-slide patio doors are similar to traditional sliding patio doors but typically contain more operable panels. Created for smooth operation, multi-slide patio doors can stack together to provide unobstructed views and offer great flexibility for entertaining.
There are many ways that window design can influence your interior space —like bringing in the light! If you have been looking for ways to brighten up your interiors, it's time to take a look at your windows. Casement and awning windows are both great options to open up a space and bring more light into your home. Since these are windows that open outward, they also provide excellent ventilation in places like bathrooms, kitchens or sitting rooms.
Whether you want to fill your walls with windows or boost interest in a singular window, specialty windows are another way to set apart your home from the rest. It's important to analyze the architectural style of your home in order to pick out windows that will ultimately be the best fit. Ranging from elegant arches to intriguing curves and striking angles, the opportunities are endless.
HomeRite Windows & Doors has over 30 years of trusted experience and is the go-to company for every area of window and door installation and repairs. Contact us today to schedule a free consultation.