Door Installation by HomeRite™ Jacksonville
HomeRite™ offers one of Jacksonville, FL's best selection of entry doors in a wide variety of materials and styles.
Get a Free Quote
Why Choose Doors from
HomeRite™ Windows & Doors?

Selection & Choice
HomeRite™ offers an extensive selection of beautiful, affordable doors with a wide range of material types, glass patterns, and finish & hardware options.

Curb Appeal & Style
New entry doors and patio doors add curb appeal and style to your home. Choose the perfect style to suit your needs and tastes.

Security & Peace-of-Mind
Feel safe in your home and enjoy peace of mind with best-in-class door construction incorporating the latest locksets and security technology.

Energy-Efficiency & Value
Save money on your energy bill and enhance home value with high-performance energy-efficient doors that meet Florida's stringent energy codes.

Local, Professional Installation
No more fly-by-night door installation contractors. Our doors are professionally installed by factory-trained, licensed and insured door installers.
HomeRite™ offers entry doors in a multitude of styles, materials and sizes for residential and commercial projects. All of our exterior doors are Florida building code compliant, hurricane structural rated and/or impact rated, and meet or exceed current Florida energy codes. 
Choose from a variety of doors, door glass, frames, astragals, weather-stripping, locksets and hardware, then let our professional door installers make sure that your new door is perfectly custom-fitted and installed. Enhance the value of your home with a new entry door.
HomeRite™ patio doors also offer enduring good looks and superior performance. From hinged French doors to sliding patio doors to bifold patio doors to multi-slide and pocket patio doors, chances are we have what you're looking for.
Like our entry doors, our patio doors come in hundreds of various combinations of door materials, systems, styles and colors, all quality constructed to meet or exceed Florida's rigid building and energy codes.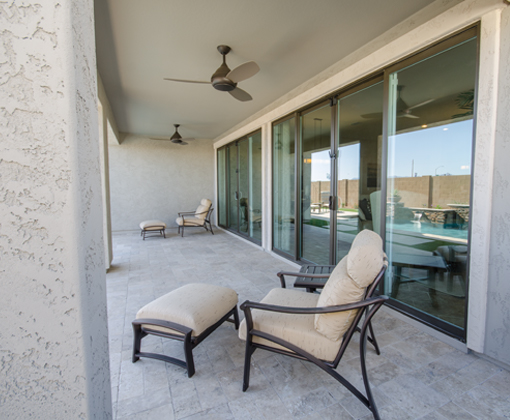 We're Jacksonville's Most Trusted Provider of New Doors & Door Installation Services
We Offers Doors for Every Need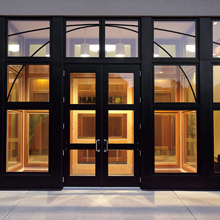 Commercial Doors
HomeRite™ commercial doors can be configured for almost any commercial project—including multifamily apartments, hotels, office buildings, retail stores and industrial projects. All of our commercial doors offer exceptional quality, value and durability.
Residential Doors
No matter your needs or tastes, HomeRite™ residential doors can help bring your vision of home to life. From French patio doors to sliding doors, to multi-slider doors and front entry doors, our selection of doors can provide superior strength, beauty, security and energy-efficiency.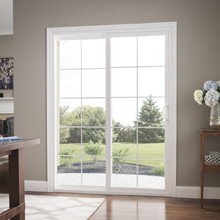 Replacement Doors
Upgrading your home's exterior doors with replacement doors can add value to your home with improved curb appeal and style, enhanced security and better protection from Northeast Florida's extreme weather. Trust HomeRite™ replacement doors for all of your home remodeling or renovation needs.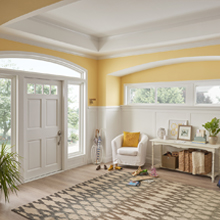 New Construction Doors
If you're in the process of building a new home or office, HomeRite™ can help you choose and install the perfect new construction doors for it your tastes, needs and budget. All of our new quality-constructed, energy-efficient door products and installation services are fully warranted.
Choose from a variety of beautiful, durable replacement door materials
Fiberglass Doors
HomeRite™ offers a wide selection of low-maintenance fiberglass entry doors that stand up to the elements and offer beautiful style. Choose from pre-finished, stained or painted fiberglass doors, including fiberglass woodgrain textured doors that resemble the look fell and texture of real wood without the rot.
Aluminum Doors
Aluminum doors are a popular, durable and affordable door choice—great for patio doors and commercial buildings. Aluminum doors offer a sleek, modern feel and can be painted to match exterior surroundings. Like fiberglass, aluminum doors are weather and insect resistant.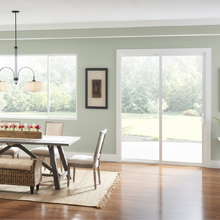 Glass Doors
HomeRite™ offers a huge selection of glass doors including glass patio doors, glass sliding doors, sliding glass pocket doors, and glass door inserts for entry doors. Choose from many styles of Low-E impact glass, Low E2 door glass, etched glass and obscured glass for privacy.
What Are The Best Kinds of Door for the Jacksonville, Florida Market?
HomeRite™ is a windows & doors company you can count on to exceed your expectations, every time. We've been operating in Jacksonville, FL, for decades so we know what products work best for Florida and the Southeastern climate. In this short video, Gates Dearen, co-owner of HomeRite™, explains what type of doors usually work best for our customers.