A kitchen is a place for gathering, socializing, and entertaining –it's the heart of a home. Some may even argue that the kitchen is the most important room when designing a house plan. Whichever way you put it; the kitchen is a place where most homeowners and families spend a good amount of time in. That being said, the way you design your kitchen will speak volumes on your home as a whole.
There are many factors that go into choosing the right window style for your kitchen space. Before you begin designing or updating your kitchen, consider these elements:
What To Look For In A Kitchen Window
1.) Easy Operation
Oftentimes, kitchen windows will be placed over a countertop or sink. While this is a very popular placement for kitchen windows, it may make them a little more difficult to reach. In these cases, it is important to install windows that are easy to open and close. Sliding windows, awning windows or casement windows are great options to consider.
2.) Ventilation
The main purpose of the kitchen is to cook meals, and it is no question that may cause some steam, smoke, or heat from time to time. Choosing kitchen windows that provide natural ventilation can be very beneficial when it comes to keeping your home comfortable at all times.
3.) Aesthetics
Lastly, windows can make a huge impact on your home's overall aesthetic. It's important to choose windows that not only match the inside of your kitchen, but your home's exterior as well.
Top 3 Window Styles For Your Kitchen
Now that you have narrowed down what you are looking for, it is time to discover which window options will be able to perform to your liking. When it comes to choosing the perfect window for any kitchen, consider these following styles:
1.) Casement Windows
Casement windows are a very popular choice for kitchens for a couple of reasons. For starters, casement windows are great to have in harder to reach places because they easily open outwards by using a crank. They provide excellent ventilation, and also are a great option for those who would like to bring in more natural light to their space.
2.) Sliding Windows
Sliding windows are also known for their ease of operation and can be installed in any area of your kitchen. They are also a great choice for those who prefer a more contemporary style. Whether you want to crack the window open for a little extra ventilation or open it all the way up for a full breeze, you can be confident that sliding windows will provide beauty, comfort, and functionality.
3.) Double-hung Windows
Double-hung windows remain the most popular window style for any room in the home, including the kitchen. They are widely known for providing maximum versatility and convenience, featuring two operating sashes that can opened from the top or the bottom for two levels of ventilation. They also tilt in which makes maintenance much easier. No matter if your kitchen space is traditional or contemporary, double-hung windows are a great option all around.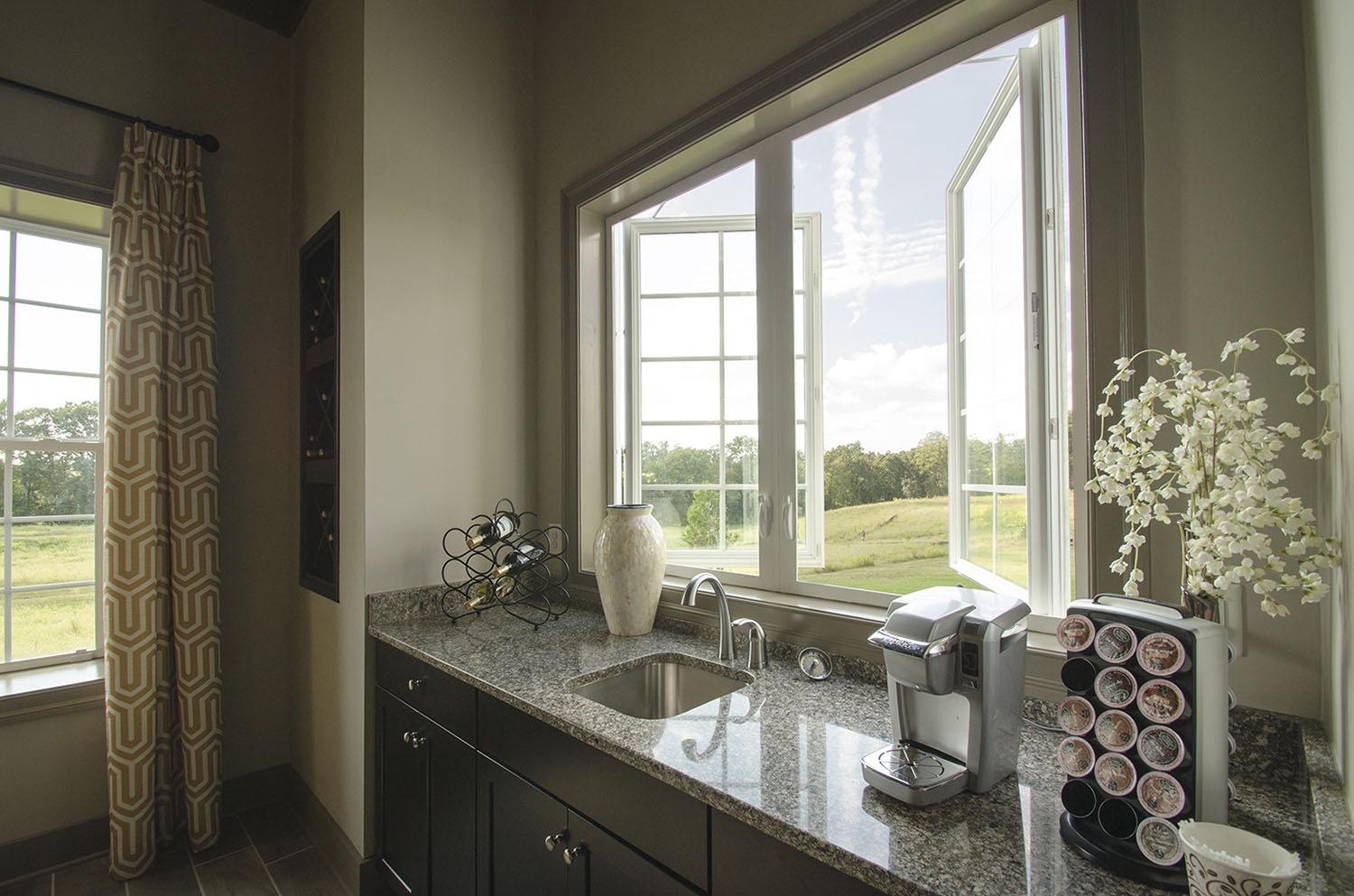 Schedule a Consultation with HomeRite
HomeRite Windows & Doors is Jacksonville's #1 provider of new and replacement window products and installation services. Our high-quality, fully warranted, energy efficient windows and doors are services by our own factory-trained, licensed and insured window and door installers. Contact our offices to get a free in-home consultation today!