If you are a homeowner in Northeast Florida, you are most likely always looking for the best ways to improve and maintain your home. One of the first things homeowners will typically turn to when updating their home is windows. Window replacements are one of the best ways to improve the appearance and efficiency of a home. Keeping outdated windows around will result in poor insulation and a number of other unwanted consequences for homeowners who live in Northeast Florida.
You can be confident that window replacement will be a home improvement project worth your while. However, it is important for homeowners to understand that not just any replacement window will always do the trick. Learn about why Low-E Glass windows are a great choice for replacement windows and some the benefits they bring to Florida homes.
Even though the name may sound deceiving, Low-E Glass is not actually a type of glass, but rather the coating that is applied to the pane of glass. The coating is invisible and provides a number of benefits – especially for Northeast Florida homeowners. The only catch is that Low-E Glass cannot be applied to windows that have already been manufactured and installed. It's a feature that you choose at the beginning of your replacement window process.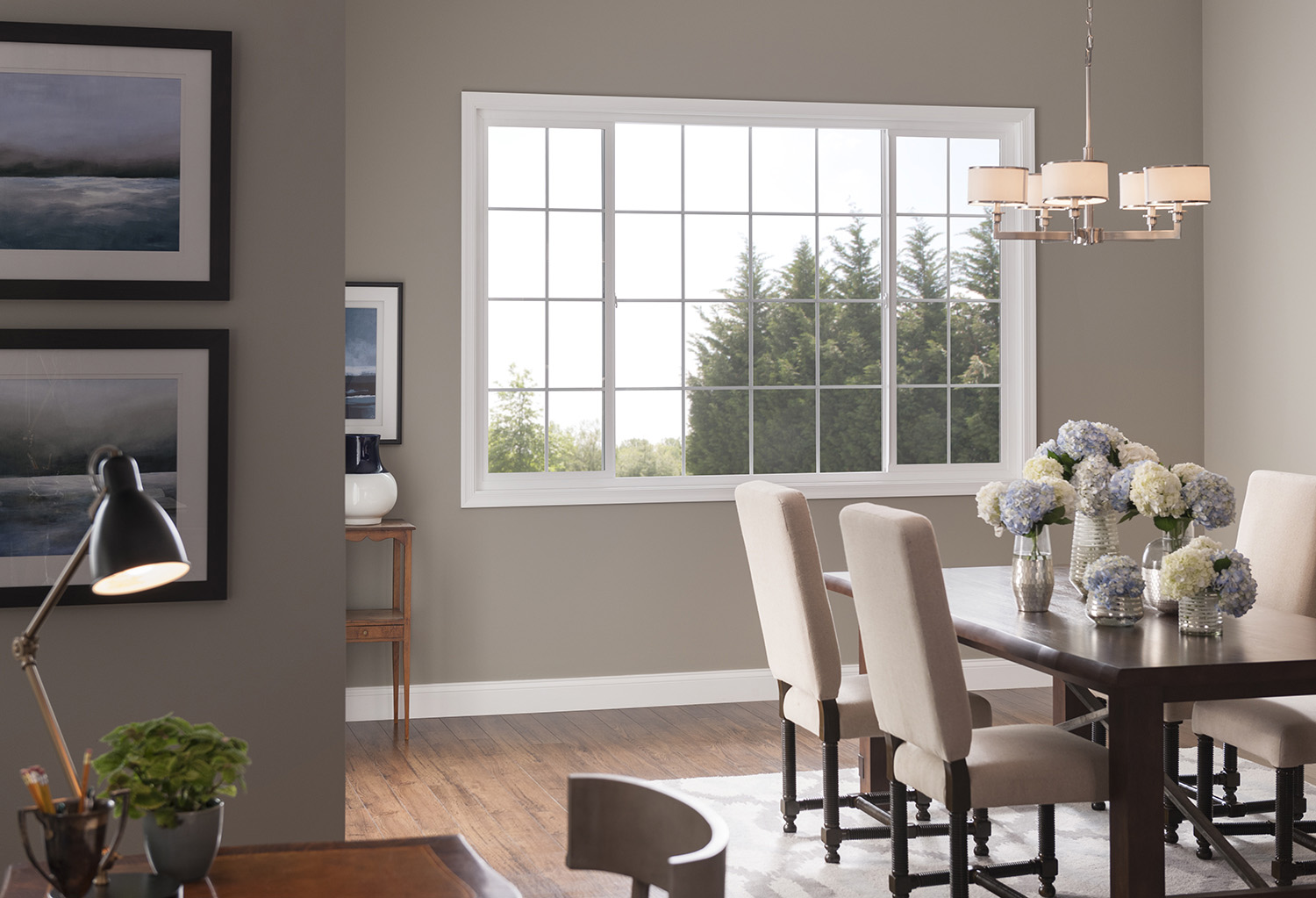 Now that you know the basics of Low-E Glass, here are a few of the main benefits it will provide for Florida homeowners:
1. UV Protection
There is no question that Florida homeowners deal with harsh UV rays all year round. Did you know that UV rays have the ability to damage interior furniture and décor in a home? UV rays can make curtains, carpets, furniture, wood floors, and even paintings fade over time. Choosing Low-E glass for your new or replacement windows can save you money on future interior design renovations and extend the life of your furniture. Furthermore, this type of protection also benefits homeowners themselves. Exposure to harsh UV rays can be very damaging to the skin. If your home has lots of natural light, you should definitely consider Low-E glass for your windows.
2. Reflects Heat
For Florida homeowners, one of the most notable benefits that comes with Low-E glass is improvement of home insulation. Once the coating is applied, it will reflect the heat which will help keep your home cool during those long, hot months. Northeast Florida typically endures summers with high temperatures of 90-100 degrees. With Low-E glass, you can be confident that your windows will be able to perform to their best ability, deflecting heat and providing year-round comfort. Another added benefit will be lower energy bills because your AC system will not have to do as much work.
3. Increased Window Durability
Since you are adding an additional layer to your windows, Low-E glass will also increase the durability of the window product. Windows that are more durable will be able to better withstand harsh weather conditions that are often common in Northeast Florida as well.
Choose HomeRite Windows & Doors for Your New or Replacement Windows
HomeRite is known as Jacksonville Florida's #1 provider of new and replacement window products and installation services for residential and commercial properties. We set the standard for performance by offering Low-E and Low-E2 glass options for new and replacement windows. Contact us today for a free quote!