If you have done any research at all on replacement windows, you know there are a lot of choices. It can be overwhelming. It is important to keep in mind that your decision should be based on where you live. Consumers who live in Northeast Florida must consider the amount of heat our climate produces, the moisture, humidity, storms and winds and how our weather and climate affect energy-efficiency.
Are You Also Looking For New Entry or Patio Doors?  Watch Our Video!
Northeast Florida is known for its generally beautiful weather. With warm or hot weather 8-10 months out of the year, it's no wonder so many people want to live here. Our mild winters feature some, but generally very few, cold snaps. However, for those who dislike the heat, we are not the place to be. With temps in the high 90s, it often feels like 100+ degrees in July and August. Coastal areas boast warmer temps in the colder months and a coolness during the summer months that isn't found further inland. In addition to high temperatures, we also have frequent tropical storms and even hurricanes from June to September. Rain can also come in the middle of a bright, sunny day and coolness can creep in following one of those storms after a 90 degree day. The old saying, 'if you hate the weather in Florida, wait 5 minutes' is right on!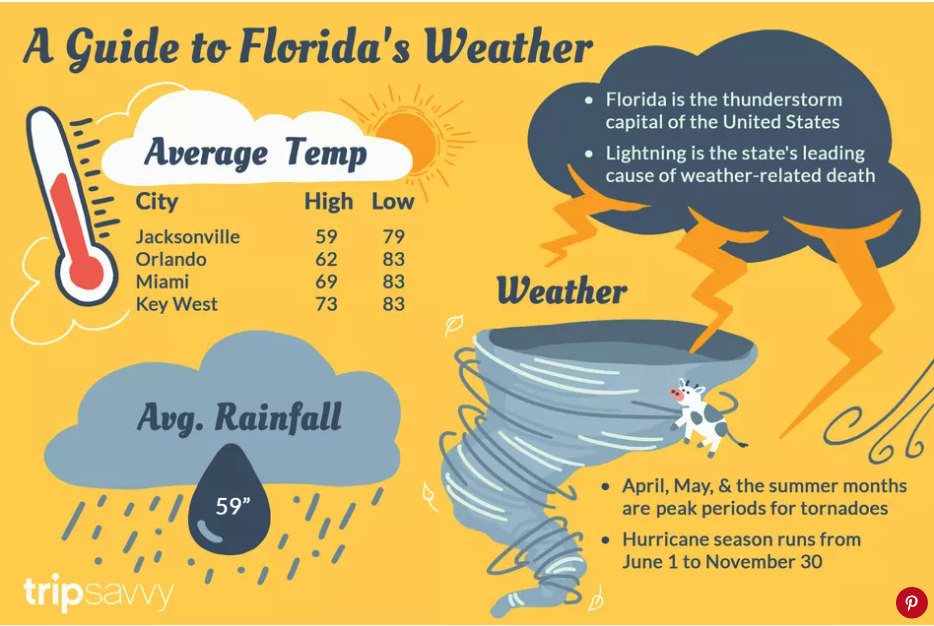 Best Window Types for Northeast Florida
Although there are several options, generally, the best window material choice for Northeast Florida, and most of the Southeast, is vinyl. There are several reasons why vinyl windows are a go-to for so many homes in our area:
Vinyl is durable, strong and long-lasting.
Vinyl windows are heavy duty and provide a tight fit. This will prevent hot air from sneaking indoors on those uncomfortably hot days.
Low maintenance—Vinyl windows don't require painting, staining or refinishing.
Vinyl windows are energy-efficient. They provide excellent insulation from both hot and cold air.
Variations—Homeowners can choose from many different sizes, colors and styles. If you need custom windows, vinyl can also be customized.
Best Style of Windows
There are many varieties to choose from and many variables that will ultimately impact your decision. Generally, single-hung windows are a great choice and are easily the most popular. Why is this? Well, single-hung windows provide strong energy-efficiency with minimal moveable gaps. Homeowners can also enjoy a full range of standard sizes and custom-size options for any space – and even transom and picture window configurations.
You can choose from a plethora of grid styles like colonial, prairie, vertical, horizontal and more. Single-hung windows also come in a wide range of colors to go with Northeast Florida's varied architectural styles.
Glass Preferences
Due to the extreme heat in Florida and the Southeast, the preferred glass is Low-E or Low-E2 Glass. Low-E is a non-toxic, transparent, colorless coating that is applied to windows to improve energy-efficiency. There are several factors that make this glass the favored type in this area.
These include:
Although Low-E coating will block UV rays, it will not make your rooms dark. There is a very slight difference in how much light comes in, but it is barely noticeable. Your home will still have plenty of beautiful light streaming in with Low-E windows.
Because Low-E windows filter rays, your drapes, furniture and flooring will not become faded due to direct sunlight coming in.
Low-E coating will help lower your electricity bills by allowing your heating/cooling system to work more efficiently.
Low-E is particularly effective in double-paned windows. Low-E double-paned windows typically contain Argon or Krypton gas between the panes to provide additional insulation.
In Florida's storm prone environment, it is also vital to use impact resistant glass that is up to Florida code in your windows. This is especially key in coastal areas. This glass will protect your windows and home from the high winds and rain that come with our weather patterns. Adding weather stripping along windows and doors will also add extra protection against moisture, humidity and heat.
To sum it all up, while your choices for new windows are plentiful and varied, certain styles stand out as favorites for our climate. Ultimately, the best kinds of windows for your home are the ones that fit your budget, suit your needs and that you like best!
Are you looking for new or replacement windows? HomeRite Windows and Doors of Jacksonville is the premier dealer for high-quality, energy-efficient windows in Florida and throughout the Southeast. We specialize in both standard and custom windows for residential, commercial and multi-family housing. We welcome visitors to our Jacksonville showroom, or you can view many of our product brochures on our website. Call us to set up a complimentary consultation: (904) 296-2515.