When you are hoping to save money on your energy consumption, you have a lot of options. Like most homeowners, you want to get the biggest bang for your buck. Here are 10 ways you can make your home run more efficiently.
Perform an Energy Audit
In order to know what to change, you must know where to start. Home energy audits help you figure out the largest sources of energy usage in your house and best areas for improvement. A professional such as a certified energy auditor or home inspector can provide you with a detailed analysis. Many local utilities companies also provide this service for free.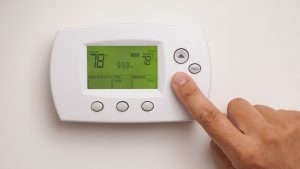 Change Your Thermostat
Do you frequently keep your home chilled while you are at work? If so, you might be blowing away some serious money. If you adjust your thermostat temperature just a few (7-10) degrees higher (or lower in the winter), you can save up to 10% of your total heating and cooling costs, according to the U.S. Department of Energy (DOE). You might not even notice the difference, except on your energy bills.
Replace Old Windows
If you are planning to upgrade your windows, the DOE says you can save as much as 33% on your heating and cooling costs. New vinyl windows with double-panes and a low-e coating do a far better job at preventing non-solar heat gain than single-paned aluminum.
Add Attic Insulation
All of the most energy-efficient appliances and other efforts towards conservation may not help you cut down on energy consumption if your home is losing heated or cooled air out of your attic. Increasing your attic insulation and sealing air leaks can help you keep that hard-earned air inside the house longer. The same concept applies to windows and doors.
Seal Windows
Even newer windows and doors can be a source of wasted energy if there are air leaks surrounding them. These gaps can be almost invisible, but they can cause the space around the windows to be drafty. Sealing these leaks with silicone caulk or weather-stripping allows your window's energy-efficiency to perform to its full potential. Always use a professional when installing replacement windows to make sure this is done properly the first time. Seals will degrade over time, so if your windows are older, this may help.
Buy Energy-Efficient Appliances
When you shop for new products and appliances for your home, it can be difficult to understand which ones use less energy. The Energy Star program helps you distinguish the most efficient options from their competitors. For example, Energy Star central air conditioners use 8% less energy than other new models. This translates into hundreds of dollars over the 10-15 years that most people keep their appliances.
Replace Incandescent Bulbs
If you still have a few incandescent bulbs hanging around, there is a good reason to swap them out for LED or compact fluorescent. Switching to LED bulbs saves up to 90% on your energy use for lighting, and they may last as long as 15 years. Although these bulbs were quite pricey at first, they have come down significantly in recent years.
Install Solar Panels
One of the best ways to cut down on your home's dependence on the grid is to provide a portion of your own power. How much energy you can produce depends on several factors, such as:
Property location
Type of panels
Average daily sunlight
If you are ready to make the investment, you may qualify for tax incentives to help you pay for it.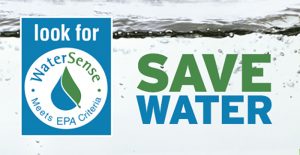 Reduce Your Water Usage
Cutting down on water consumption does not have to mean fewer showers. Install faucets and fixtures with the EPA's WaterSense label. This means they perform just as well but use at least 20% less water. Repairing or replacing a leaky faucet can save you more than 1,600 gallons per year.
Install a Storm Door
Like your windows, exterior doors can be a significant source of energy waste. Buying entry doors is a budget-friendly way to block drafts and update your home's look. If your existing door is in good shape, installing a storm door can provide an extra layer of storm protection. Some models feature energy-efficient benefits, like a foam core.
---
Energy savings start at home. If you make just a few of these changes, you'll notice a significant improvement. For a free quote or consultation on replacement windows and doors, contact HomeRite Windows & Doors today at 904-296-2515.