Are you planning on selling your home soon or sometime in the future? If so, you probably have asked yourself what type of home improvements could ensure a good selling price. But at the same time, you may not want to spend too much money on a home that you will soon be leaving.
There are certain home improvements and upgrades that are considered to be worth the investment for sellers when it comes to gaining resale value. Most of these improvements include those that are done to the exterior of the home in order to boost curb appeal and catch the attention of potential buyers right off the bat. Window replacements are actually one of the highest improvement projects on the list to further encourage buyers – and here's why:
Positive Impacts of Replacement Windows
1. Increased home value and curb appeal
Modern windows are a major selling point for most future homeowners today. When shopping for a new home, the last thing potential buyers want is an outdated home that needs its windows replaced. Buyers today want to find homes that will not require further maintenance after moving in. Furthermore, new windows have the power to give the front of your home a fresh, well-maintained look that will be noticeable right away. By replacing your home's windows before selling, you will ultimately be increasing the value and appeal of your home which will undoubtedly bring in more interested buyers.
2. Reduced outside noise
If you live in a loud city or on a particularly busy street, replacing your windows will help keep out the many distracting noises that occur throughout the day and night. Having replacement windows that reduce outside noise will bring peace of mind to potential buyers' who prioritize a peaceful living environment.
3. Improved energy efficiency
Energy-efficient windows are a great selling point – especially for Florida home buyers who live with warm temperatures throughout the majority of the year. HomeRite offers Energy Star window products that have been proven to help homeowners save on yearly energy costs compared to single-pane windows. According to recent reports, energy efficiency is ranked as extremely important to 56% of homebuyers, so this investment is definitely worth considering before selling.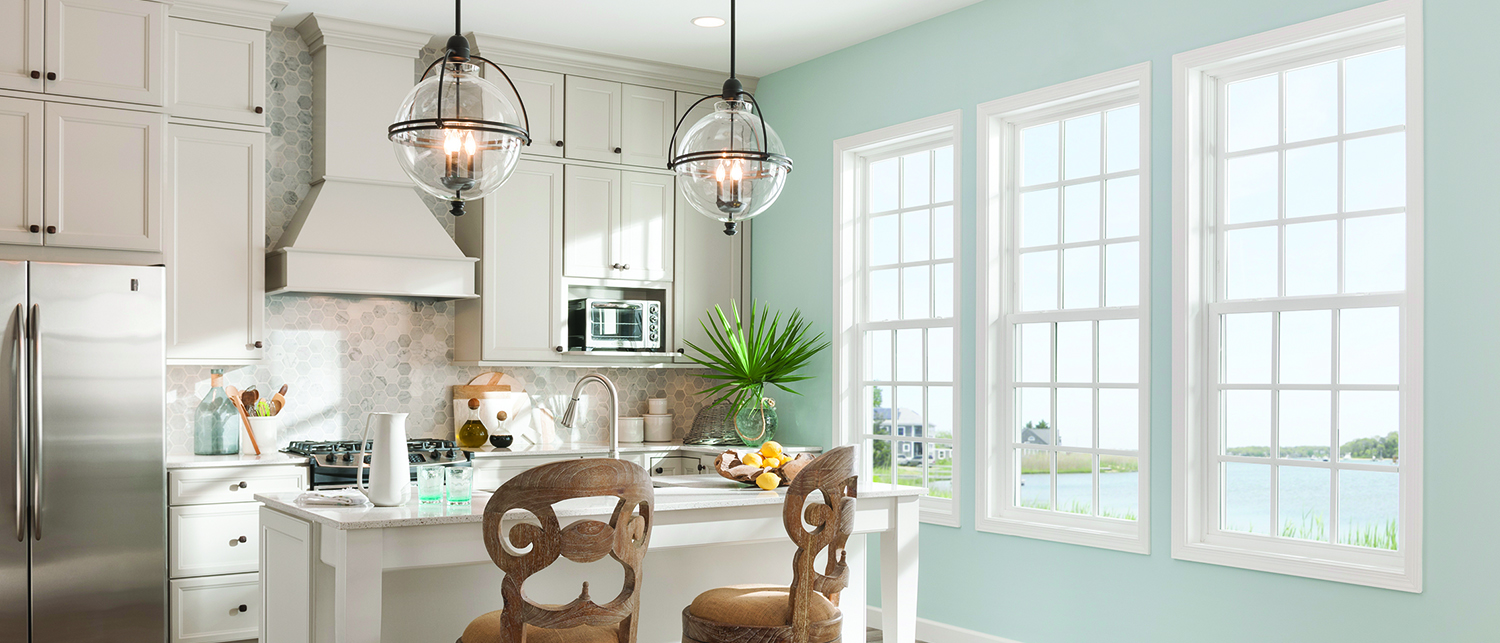 4. Home Security
Many homeowners may be weary to install French doors due to the misconception that this type of door design will make their home less secure. Even though French doors are created with mostly glass, they can be connected with adjustable hinge mechanisms and home security system monitors – making them just as safe and secure as other door types! However, the most important way to know that your French doors will offer security is to ensure that they are installed properly by an industry professional.
When to Replace Home Windows
Now that we have laid out a few of the many benefits that come with replacement windows, here are a few common tell-tale signs indicating that replacement windows are necessary, especially if you are trying to sell your home:
Drafts
Inefficiency
Excessive outside noise
Difficult operation
Condensation
Chipped or damaged window frames
Broken glass or locks
Choose HomeRite for Industry Leading Replacement Windows
There is no doubt that well-maintained homes sell more quickly, and for a better price than those left in disrepair. However, we understand that homeowners looking to sell may be unsure of how much time and effort to invest in a home that they will no longer be living in. With that said, a large majority of homeowners who replace their windows see the benefits when they go to sell.
The window experts at HomeRite can install new replacement windows to add value to your home, increase your home's curb appeal, and improve your home's energy efficiency so that it is looking and performing its best for potential buyers. Contact our office today to learn more about our extensive selection of replacement windows that are the best in the industry.