One of the biggest decisions you can make when it comes to renovating your home is replacing the existing windows. It's an investment, but one that will add value and beauty to your home for years to come. The benefits of new windows can be far-reaching, but you need to do your homework if you are considering a purchase. Here's how to shop for replacement windows and make smart, informed decisions.
First things, first. Do you really need new windows? Here's how to tell:
Signs You May Need New Windows
If your current windows can no longer open, you need new windows. There is nothing better than being able to feel a breeze flow through your house when the windows are open but if they're stuck, well, then you're out of luck. Stuck windows are also a real safety hazard!
Higher electric bills may be the result of poor window insulation. Purchasing low-E, energy efficient windows will insulate and allow more efficient cooling and heating of your home which will result in lower electric bills. Who doesn't want lower energy bills?
Have you noticed mildew on the frames of your windows? If so, your windows are no longer air tight and moisture is building up. Mildew can cause allergies and is unsanitary.
Foggy windows should be replaced. This is also a sign of condensation and is not healthy or energy-efficient.
A significant remodeling of your home should include replacing the windows. Keeping old windows on a newly renovated house is counterintuitive and will likely distract from the newer aesthetics of your home. Putting in updated windows is a major part of changing the look of your home.
Replacement windows are an attractive addition that will increase the value of your home. You'll be able to see the outside more clearly and new windows will make your home's heating/cooling system more cost-effective. New windows may also be easier to clean if you purchase tilt-in sash windows!
OK, so you've made the decision get replacement windows. What now?
Things To Consider When Choosing Replacement Windows
Next, think about the style of your home and what functions you want your windows to have. Is your home more modern or traditional? What color is the trim and the roof? Do you want windows to open horizontally or vertically? There are many options, you can pick what best suits you.
Climate plays an important part in the type of windows you will choose. Extreme winds, heat or cold air can impact your window options, so be sure to take that into consideration.
There are many types of windows – casement, awning, single-hung, double-hung, sliding, bay, bow and custom are just a few. Do some research to figure out what type of window you prefer.
How will you pay for your windows? Decide if you will need to get financing.
Take some time to look online, peruse magazines and watch some of the home renovation shows for inspiration. The decision will seem less daunting if you are able to see different types of windows actually installed on a house.
What's Next? Investigate Window Manufacturers
You will want to choose a window company that has a local showroom. This gives you the opportunity to see and touch the windows you will be buying.
Choose a company that has been in business for a long time. Stability is important, to make sure that your warranty and service will be available in the years to come.
Will you need financing? If so, ask what kind of options the company has available.
Reputation is golden. Any company worth its salt will be happy to provide you with referrals and testimonials. Or you can Google them to look for reviews.
Check with the Better Business Bureau, Angie's List and/or look for other industry service awards, certifications and affiliations.
Finally, ask about both window, and windows installation warranties. A good, solid company will provide both.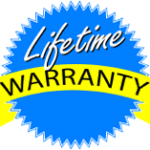 Lastly – Set A Budget
Decide which features are the most important to you and make sure those are in your budget.
You'll want to pick a window company that is approved by Energy Star and the NFRC. Energy Star rates windows by thermal efficiency levels in 3 separate areas of the country. NFRC, The National Fenestration Rating Council, sets the standards for energy performance. You can rest assured that a window company with these labels has the best energy-efficient windows
Get pricing that includes the windows and
Schedule an installation date, then get ready to enjoy your new windows!
Purchasing replacement windows is a little scary but doing your homework can give you the best idea of where to go. HomeRite Windows & Doors of Jacksonville provides all of the quality, efficiency and choices you need for lasting, beautiful windows. Call us today to discuss your window replacement: (904) 296-2515.