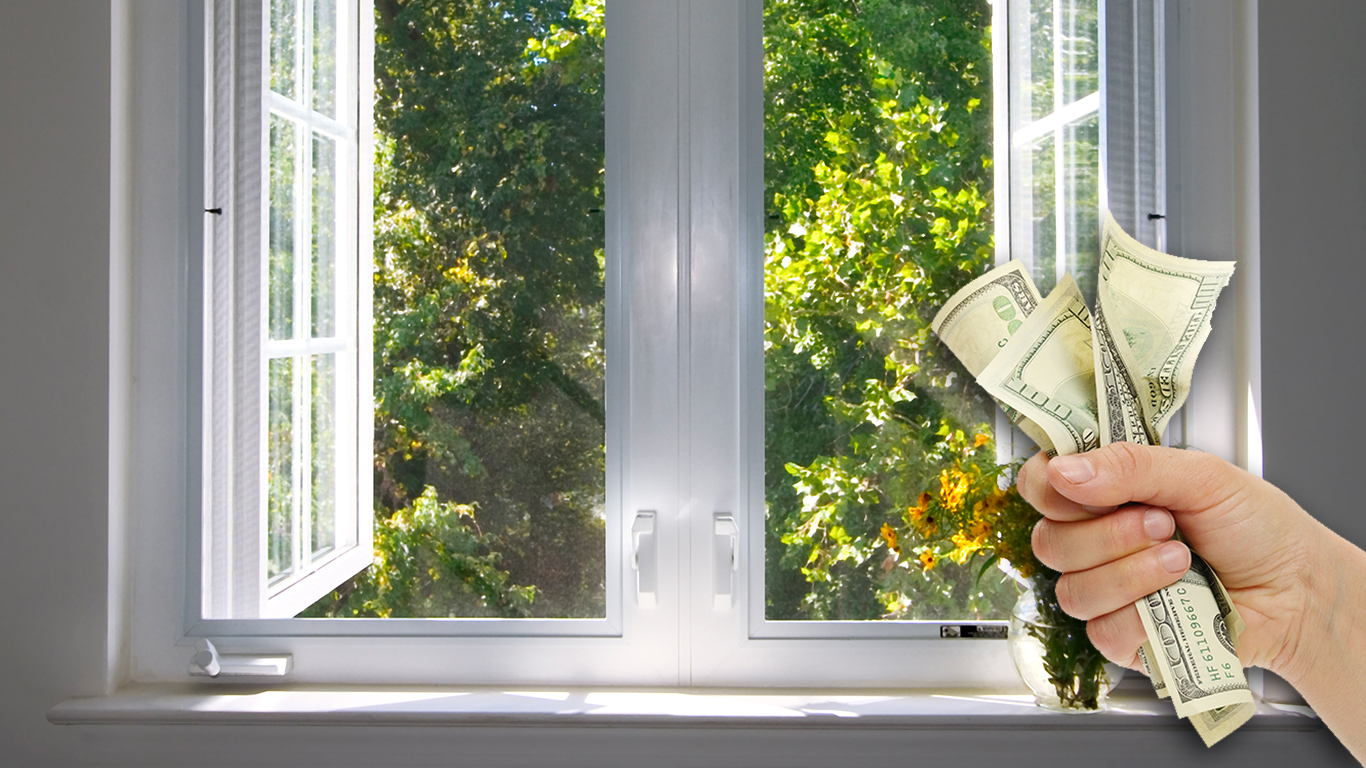 How Much Money Can Upgrading Your Windows Save You?
Are your old windows hard to open or you notice cold or hot air coming in around the edges? If so, it may be time to replace your windows, but isn't replacing windows an expensive investment? It'd be a lie to say window replacement isn't a significant investment, however, in like many things it comes down to saving money in the long run. Investing in reducing future costs of outdated windows and increasing value to your home is what make window replacement a good idea in many cases.
According to The National Fenestration Rating Council (NFRC) shopping guide, there are three main questions to ask yourself when looking for in a quality window:
Do the windows retain the proper amount of heat, cooling and light?
Are the windows UV protectant?
Is the temperature control consistent?
---
As you begin to look at different types of windows, it will appear that there are dozens of choices. However, there are really just a few types of windows. It's just all of the features that make purchasing new windows a bit confusing. To help, here is a simple breakdown of features and technologies available:
What about replacing my windows myself? Would that help save money?
There are many do-it-yourself videos and tutorials out there to replace your own windows. But don't be fooled, putting in new windows is a daunting task that requires special skills, tools and determination. Here are 10 "Not So Easy" steps to replacing your own windows:
Make sure you buy the right kind of window.
Get an accurate measurement of your window space.
When you begin to remove the window trim and stops, you need to be careful not to mess up any of the surrounding area. Use the appropriate tools and keep the window stops for later as you will need them.
Next, you will need to detach the sash and any cords,weights or chains. Outside stops will remain. Prepare and repair the area for the replacement window.
Place the new window into the opening to see how everything is going to fit.
You will need to use shims to make the window fit correctly. However, there is a fine line between enough shim and too much shim. If you are using too much, it is best to return the window and order the next size up.
There should be packing clips in the track above the moveable sash. These need to be taken out and disposed of before the window installation is completed.
Put in your new window properly.
Test out your handiwork.
Apply inside stops and caulk seamlessly

If you still think this is something you'd want to take on yourself and want more detail, take a look here for more guidance.