The aesthetics of exterior doors can play a large role when it comes to first impressions of a home. French doors to a patio space or screened porch are a beautiful option for those who are looking for ways to enhance their open home layout. From providing an elegant and aesthetically pleasing entry point to increasing home value, energy efficiency and natural lighting, installing French doors offer homeowners a variety of long-lasting benefits. Read on to determine if exterior French doors are the right fit for your home.
The Benefits of Installing Exterior French Doors
1. More Natural Light
There is no better way to warm up a space than with natural lighting. Choosing French doors for your patio or screened-in porch is a great way to receive more natural light inside your home. Much like sliding glass doors, French doors are mainly comprised of glass so there will be no shortage of sunshine lighting up your interior space. You get the benefit of large windows and an entry door, in one.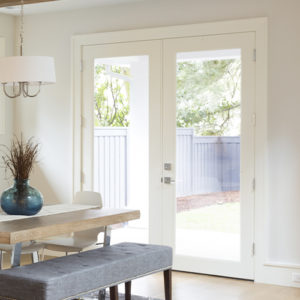 2. Achieve an Indoor-Outdoor Living Space
Exterior French doors ultimately increase the door opening you have to enter one space to another. The double door width makes it easy for entertaining, moving large items in and out, and provides the highly desired indoor/outdoor living environment. With French doors, homeowners will be able to open up their homes for dinner parties or family gatherings to create a seamless transition in a stylish and elegant way.
3. Increase Your Home's Value
Today, many homebuyers are on the hunt for living spaces that offer open floor plans that are filled with natural light. French doors are a timeless home feature, but they come in many aesthetic styles these days. Whether your home is traditional, coastal style or ultra-modern, there is a French door design that can complement the rest of the home and increase its value. Consider installing French doors to add a touch of elegance that buyers will immediately appreciate.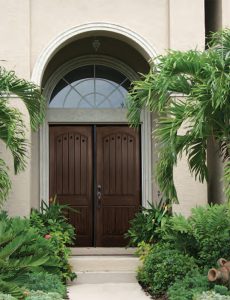 4. Home Security
Many homeowners may be weary to install French doors due to the misconception that this type of door design will make their home less secure. Even though French doors are created with mostly glass, they can be connected with adjustable hinge mechanisms and home security system monitors – making them just as safe and secure as other door types! However, the most important way to know that your French doors will offer security is to ensure that they are installed properly by an industry professional.
Professional Door Installation by HomeRite Windows and Doors