When the temperature starts to drop below 75 degrees, you know it's winter on the First Coast. While much of the country is trapped inside waiting for the snow to melt, this time of year for Floridians is prime patio weather. It's also a great time to consider investing in new patio doors.
There are two different primary types of doors you can buy for your patio: French doors and sliding doors. French doors are two double doors with glass panels that extend most of the length of the door. They are hinged and swing open or in. Sliding doors are large glass window doors that open horizontally. There are usually two panels; one that is fixed, the other which slides. There are also triple- and 4-door versions, including "pocket doors" with movable panels that can be pushed into wall pockets to make the sliders "disappear", providing a "wide open" look to the room.
Here are some common questions about French and sliding patio doors:
1. Which style is better, sliding or French doors?
This question is best answered by taking a look at the benefits that each door type offers and figuring out which best fits your needs. The key advantages of sliding doors are that they save space because they don't open into a space. As a result, you don't have to worry about furniture placement. They also provide unobstructed views. If desired, you can also add a screen door, which allows you to keep your doors open and enjoy Florida living without all of the bugs or other uninvited guests from outside.
French doors, on the other hand, swing open into spaces. You can choose to have them swing into your home, which might mean having to relocate furniture a few feet away from the doors, so that the doors have room to open. Or, you can have them open out into the patio space, in which case you need to make sure that any plants or furniture are positioned away from the doors. These hassles alone may make you more inclined to lean towards purchasing sliding doors.
However, there are many people who like the style of French doors better than sliding doors. French doors also come in distinct designs with varying, materials, colors and window-pane differences, so you can have doors that work for either a modern home or a more traditional space.
If appearance and style are especially important to you, then you may want to consider French doors.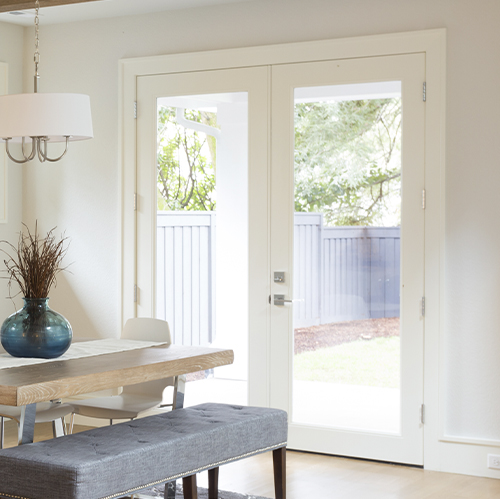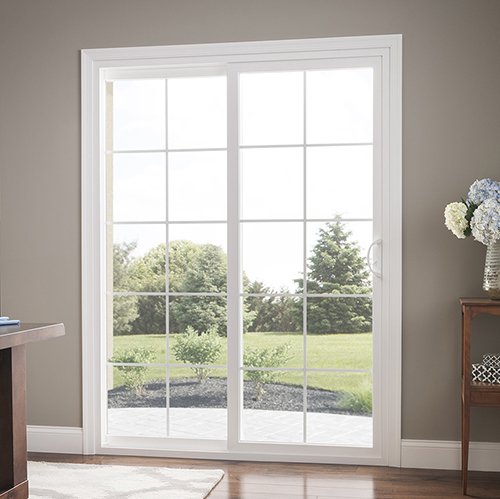 2. Are sliding doors or French doors more energy-efficient?
Living in Florida means that your air conditioner is constantly running, even during many days in the winter! Energy efficiency is an important aspect to consider when purchasing a new patio door and the right choices can end up saving you a lot of money. One of the great things about French doors is that the central glass panels are smaller than those on slider doors. They also tend to offer a tighter seal than sliding doors, and, as a result, are typically a little more energy-efficient, according to the Department of Energy.
3. What are the standard dimensions for patio doors?
It's important to know the standard dimensions for patio doors, before you make any purchase decision. Standard stock door opening heights include 6 ft 8 in, 7 ft and 8 ft. However, if you have a custom home with unique door openings, you can purchase sliding doors or French patio doors in custom sizes, as well. Both French doors and sliding doors come in a wide variety of colors and materials like wood, steel or aluminum.
Ready to upgrade your patio doors? HomeRite Windows and Doors, located in Jacksonville, FL, offers a wide selection of doors and windows, many of which carry the Energy Star rating. Call us today to get a free consultation and estimate: (904) 296-2515.