Replacement windows and doors provide much more than what meets the eye. Not only do these additions supply natural light and beautiful views, replacement windows and doors offer improved energy efficiency, noise reduction, enhanced home security and added home value. Additionally, modern windows and doors are all designed to be as low maintenance as possible. If you have been considering purchasing replacement windows and doors but can't quite choose which area would make the most impact, this article might help! We've compiled some common areas around the home where replacement windows and doors can make a lasting impression.
​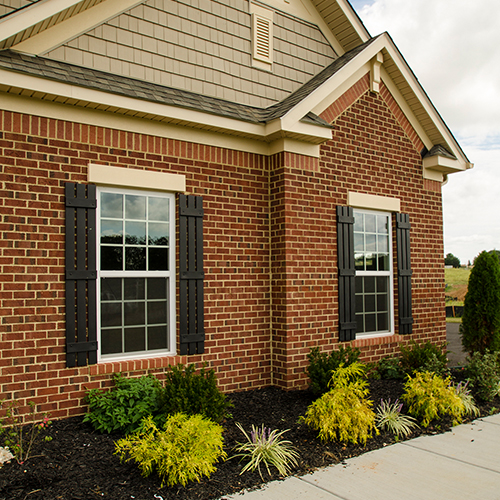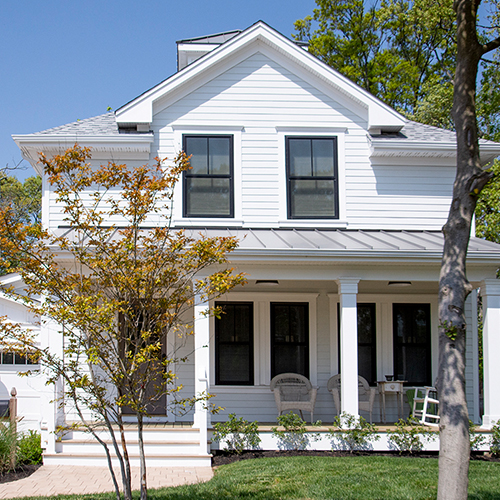 Replacing the windows at the front of your home is a great way to reduce unwanted noise. When correctly installed, having top-grade front windows will increase the privacy of your home while also creating a peaceful and quiet atmosphere. When selecting replacement windows for the front of your home, it is especially important to look for a frame and grid style that will suite the style of your home. Curb appeal is your guest's first impression, so make it count! 
Patio doors will transform your home and enlarge any space by bringing the outside in. Whether you love contemporary design or favor traditional styles, the options are endless when choosing the right patio door to fit your home. Folding patio doors have quickly become a favorite, creating a beautiful and distinct framed view when opened that would complement either a modern or classic styled home. There are also a variety of modern features such as blinds between the glass, for convenience and easier maintenance. French doors are a classic option. and multi-panel sliding glass doors suit a contemporary home. We offer energy-efficient patio doors and entry doors for any style home. 
Living in the "Sunshine State" means there will be quite a lot of sun streaming into your home on a regular basis. For this reason, it is a common priority among Florida homeowners to keep the temperature inside as cool as possible. Installing new, energy-efficient windows, especially on your Southern-facing side, and getting Low-e coating and Argon gas will reduce the heat from the sun coming in. Windows that are energy efficient will lessen the air conditioning use in those hot summer months, insulate your home during cooler months, and ultimately work to avoid any uneven cooling and heating.
Natural light and pretty outdoor views make jobs in the kitchen that much more enjoyable. Casement and awning windows are two great options for windows in the kitchen. Casement windows are side hinged and open like a door, while awning windows are top hinged and open from the bottom. Whichever style you choose, both of these window options provide superior natural ventilation—an added benefit when your oven is running all day for holiday meals. Another idea is selecting narrow specialty windows to run above the cabinetry, to let in light while retaining privacy and security.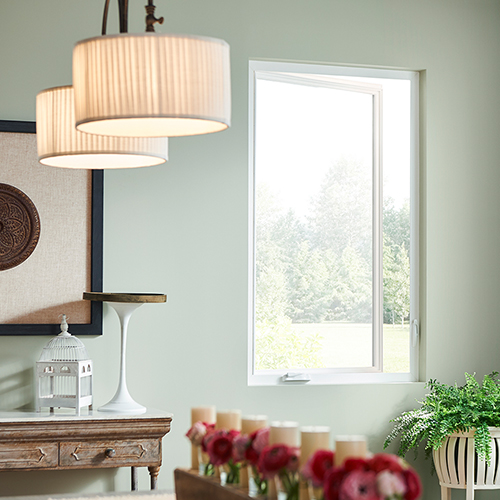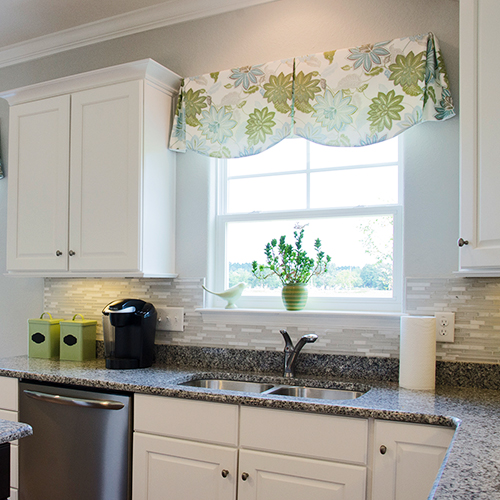 HomeRite Windows & Doors has over 30 years of trusted experience and is the a leading provider of energy-efficient windows manufactured perfectly for the Florida climate. Call us today at (904) 296-2515 to schedule a free consultation.