If you are currently renovating, building a home or upgrading your windows, then you almost certainly recognize the importance of finding the right kinds of windows and blinds that fit your life and style. With so many options on the market, it can be difficult to narrow down your choices. If you are going to be spending your hard-earned money, especially if you have a lot of windows, then you want to make sure you get high-quality, long lasting, durable products. One of the best ways to maximize your investment is to purchase windows with blinds between the glass.
1. Increase Home Value
Experts say that replacing old windows can provide an average 70-75% return on investment. There simply aren't many other upgrades you can do that provide that same type of ROI.
2. Improve Energy-Efficiency
According to energy.gov, you can save $101-$583 per year just by replacing single-pane windows with double-pane windows. HomeRite also offers ENERGY STAR® and SmartRite™ windows, both of which set the standard for energy-efficiency and can help you save thousands more on your energy bills over time.
3. Enhance Curb Appeal
Replacing cracked or outdated windows with striking new window frames makes any home pop! Choose from a variety of styles to create anything from a vintage farmhouse look to a sleek, modern luxury home. HomeRite Windows and Doors can even design custom and specialty windows for a truly one-of-a-kind look.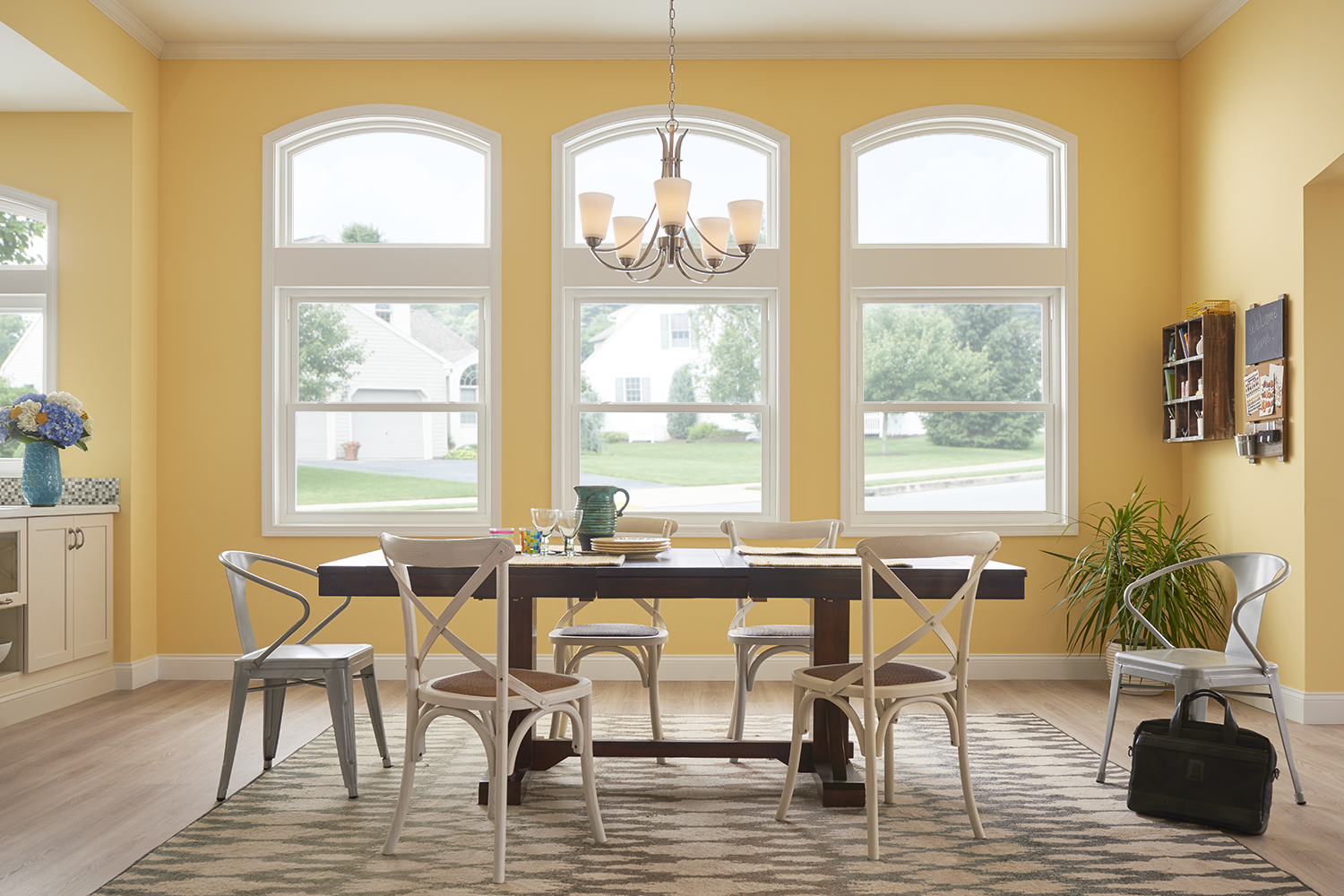 4. Create or Enhance a View
There is nothing more satisfying and relaxing than looking out a clear window to see the river, woods, ocean or a beautiful, inviting backyard. Outdoor living is the trend these days and putting in new windows will make those views even better.
5. Add Natural Light
It's a proven fact that letting in natural light improves mental health. In this day and age, we all need more encouragement to smile.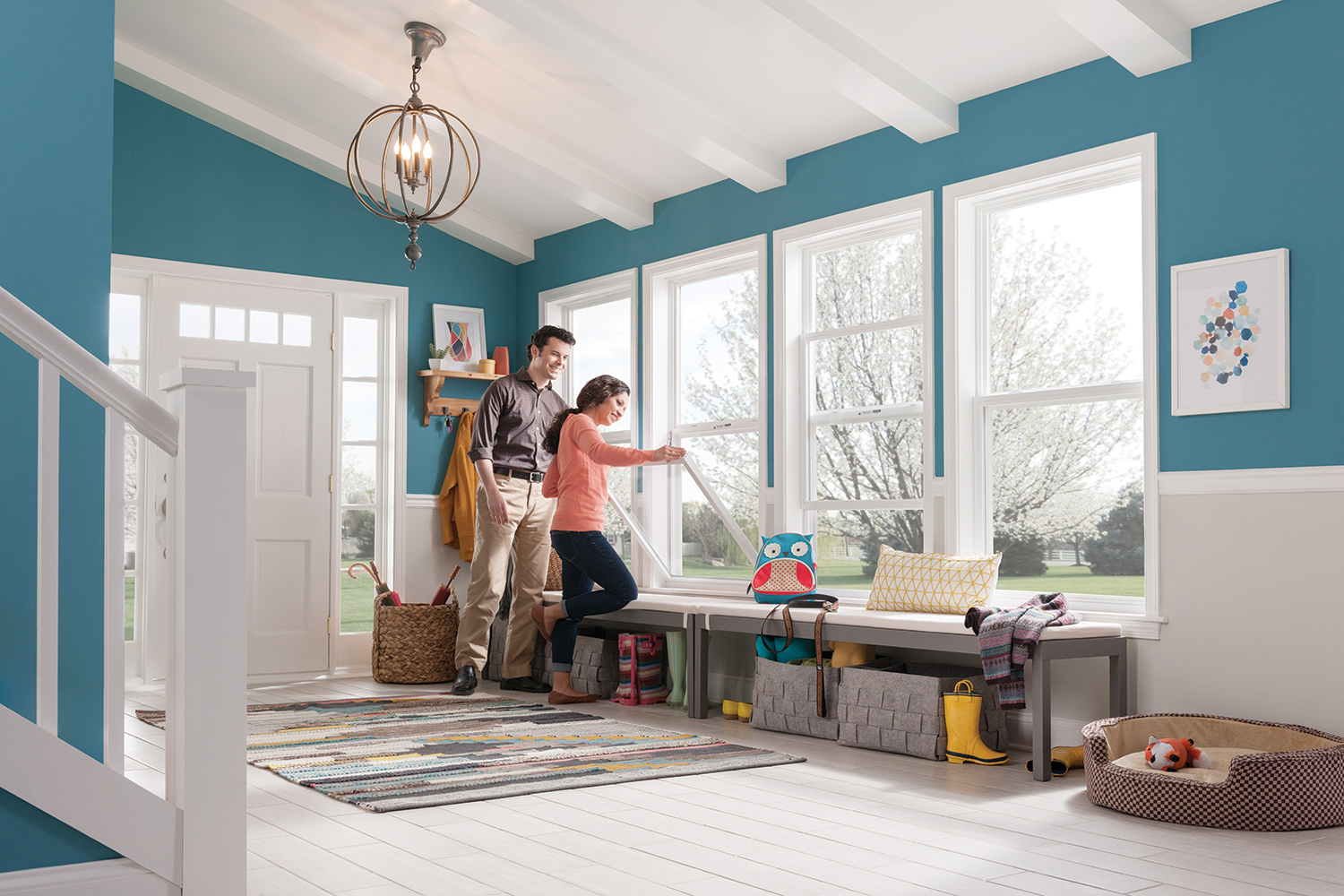 6. Reduce Noise
Perhaps you live near a busy road or maybe those neighbors have loud parties some Saturday nights; either way, reducing noise is vital to your sleep patterns and overall health and well-being. Installing new windows can help block out the unwanted noise.
7. Improve Home Comfort
The newest windows on the market are far more energy-efficient, so your home will stay cooler in the summer and warmer in the winter.
8. Enhance Home Security
Older windows are often easier to open from the outside, as locks break with age. This is unsafe. On the flip side, if windows become difficult or impossible to open, it can be dangerous if you need to get out of the house quickly. New replacement windows are also designed and manufactured to the most current building codes to protect you and your loved ones from strong winds and rain. This is especially important in places like Jacksonville and Northeast Florida that experience hurricanes, and more extreme weather events.
9. Provide for Easier Home Maintenance
Due to weathering, an older window frame will expand and shrink over the years. This creates less of a seal on your windows, which allows moisture to form. You may also see fogging between the window panes, which is not fixable. It means you need to replace the window. Leaking windows can create moisture in the walls that leads to allergies and asthma. New windows can not only resolve these issues, but also be equipped with built-in blinds that eliminate the need for constant dusting.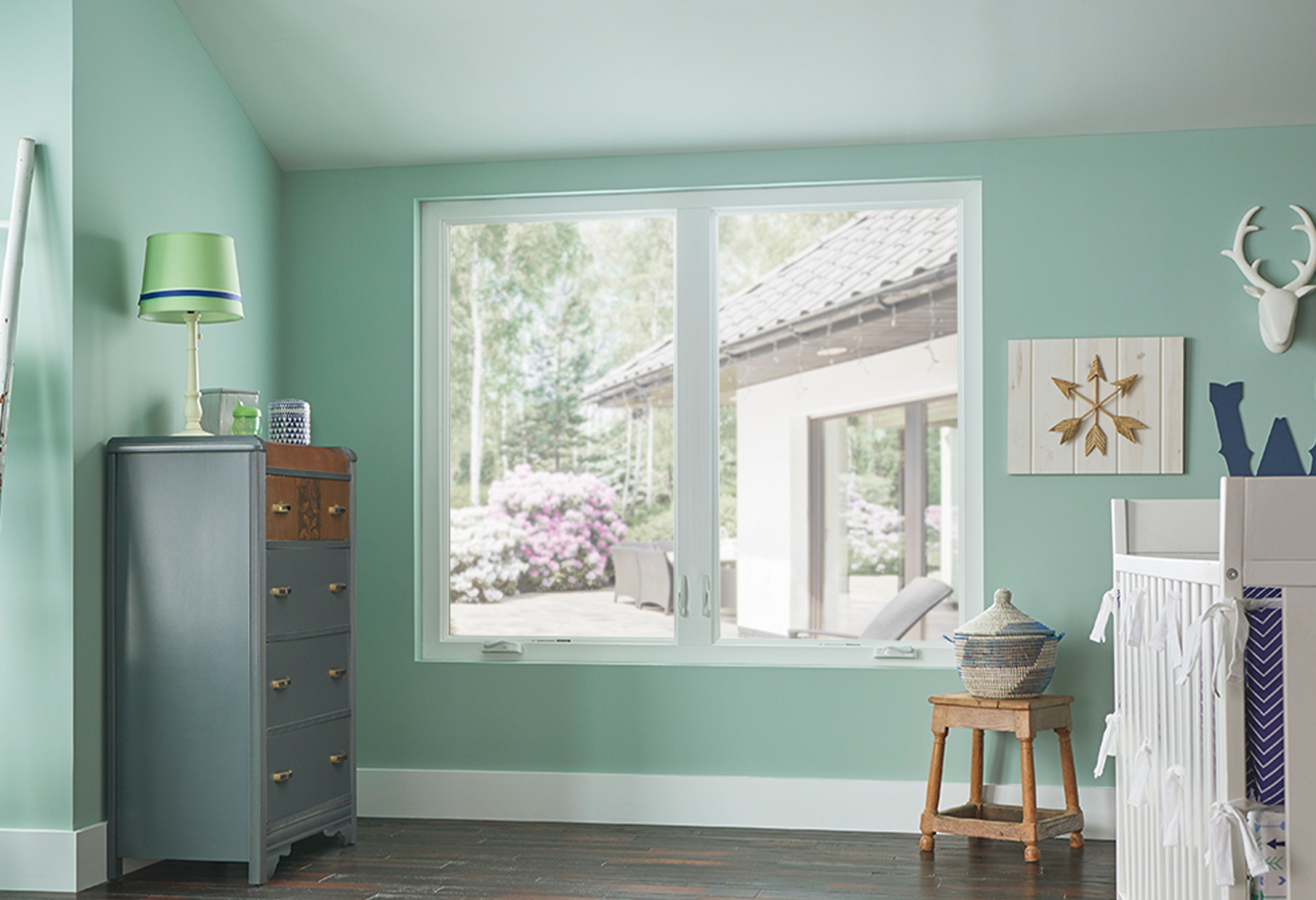 Replacing your old windows may seem like a daunting task, but HomeRite Windows and Doors can make it easy. Our local showroom is packed full of every kind of window and door you can imagine, giving you many choices. Let our trained and experienced staff help you update and improve your home with new replacement windows. Call us today: (904) 296-2515.