The windows of your home are essential for several reasons. Not only do they let in light and fresh air, but windows are also a key part of the style and decor of every home. If these simple glass fixtures are broken, foggy or need updating, your entire space can lose its appeal. There are many possibilities for home remodeling window projects and at HomeRite, we carry a plethora of choices, including custom designed windows for your home. We also partner with EnergyStar® and the U.S. Green Building Council to provide environmentally friendly products. If you're thinking about new replacement windows for your home remodeling project in Jacksonville, Northeast Florida or Southeast Georgia, here are 7 of the best window ideas you may wish to consider.
First thing's first: We strongly recommend
vinyl windows
for customers in the Southeast. These versatile windows are extremely durable in our climate, they're customizable, provide great fit and finish, and come in a variety of colors and styles. They really are one of the best choices for overall quality, style and cost-effectiveness. That said, here are some great ways to use any kind of window to change and enhance the entire look of your home: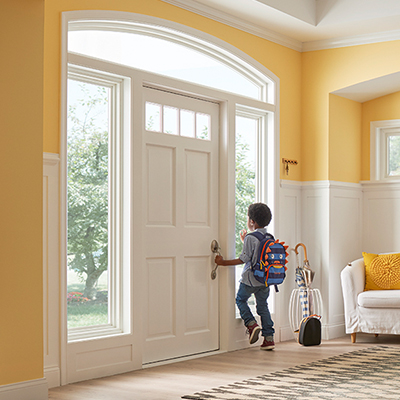 1. Adding windows around your front door gives your home a grand entrance. Solid front doors are beautiful but can also make a home dark and have less curb appeal. Putting windows on either side and above the door will provide a myriad of light, texture and curb appeal.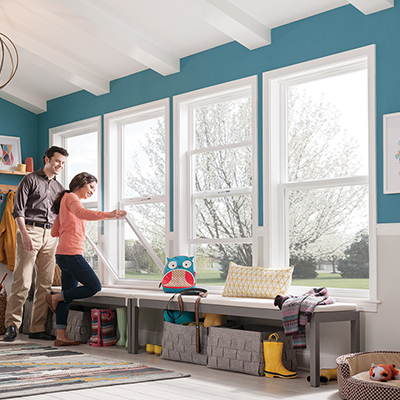 2. Creating a wall of windows is one of the best ways to open up your home and let the sunshine in! If you are concerned about too much heat or cold with a window wall, choose double-paned, energy-efficient windows. HomeRite carries many SmartRite® energy-efficient products to help you save money on your electric bill. Be sure to ask about our Low-E and Low-E2 glass options, too.
3. One of the best ways to create architectural distinction is by exchanging a regular window for a bow or bay window. Bow windows create an arch, while bay windows are angled bump-outs. On the inside, your bow or bay window allows for a pretty window seat. Whether you use it as seating for a kitchen table or as a reading nook in the bedroom, it is sure to be the unique place in the home.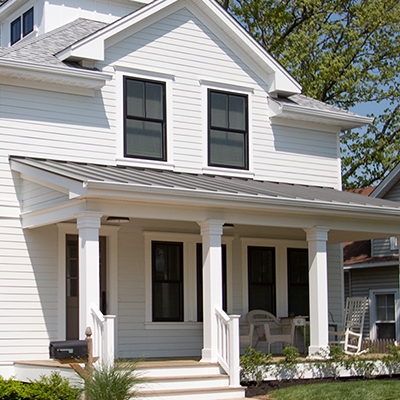 4. Black-framed windows provide a sharp, visually appealing contrast against white walls. On the outside, black frames can be used to make your home look modern, industrial, or farmhouse-styled. Classic black and white is timeless. Extra tip: Add a bright colored front door and some potted flowers to make it pop!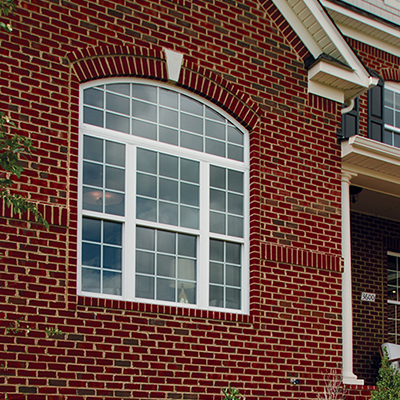 5. Coupled with light, airy curtains, arched windows produce a romantic vibe and add height to any room. These windows can also be added above a fireplace or front door to let in more light.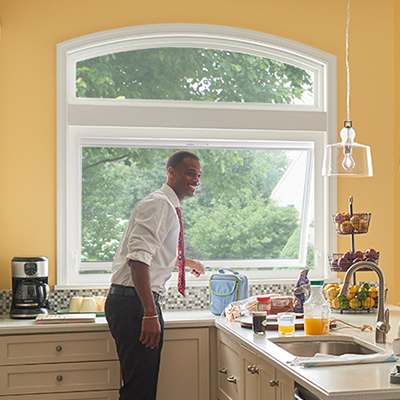 6. Awning windows are charming and functional. Adding these to an older home works well with historic architecture. Using awning windows can also create a beachy, coastal look for any home.
7. If you have an area of your home that needs something really exciting, consider a custom-designed window. Specialty windows can be any size, shape, color, or style. You can choose stained glass or a leaded design within the window glass or a round or octagon shape for a conversation piece.
HomeRite Windows and Doors offers a wide variety of standard or custom windows and doors. With over 30 years of experience and our partnership with a 60-year-old window manufacturer, HomeRite is "The Rite Choice" for your home! Call us today to take advantage of 30% off your window order: (904) 296-2515.