Homeowners are often faced with repair or replace questions, especially when it comes to windows. A home's windows play a very important role in keeping your inside space safe and comfortable. When certain warning signs start to appear that may affect the way your windows function, it is critical to act on them promptly to avoid any unwanted consequences. Whether your windows are beginning to show signs of old age or have suffered certain damages that may require an immediate fix, it is always beneficial to understand the difference between needing a repair or a replacement. While some problems may be an easy fix, others may require a full replacement.
So, when should you repair or replace your windows?
Common Window Problems Fixed with Repairs
1. Appearance Defects
If you are unhappy with the aesthetics of your windows, the majority of those problems can be handled by a quick fix. For example, if your windows are showing chipped paint, all it takes is some sanding and repainting to make your windows appear brand new again. As long as the damage is not caused by cracked or holes in the windowpanes, a simple repair is really all you need.
Dirty glass may also be causing your windows not to look their best. Again, this is an easy fix as long as the dirt or cloudiness is on the exterior of your windows. Both of these aesthetic repairs can be completed by homeowners themselves or by hiring a professional window company to take it off your hands.
2. Minor Hardware Problems
In some cases, windows may be difficult to operate simply because of minor hardware problems caused by dirt or debris buildup. To make sure your windows are always functioning properly, regular window maintenance is essential. In these cases, a good cleaning with mild soap and a most towel may be just what you need to get your windows operating smoothly again.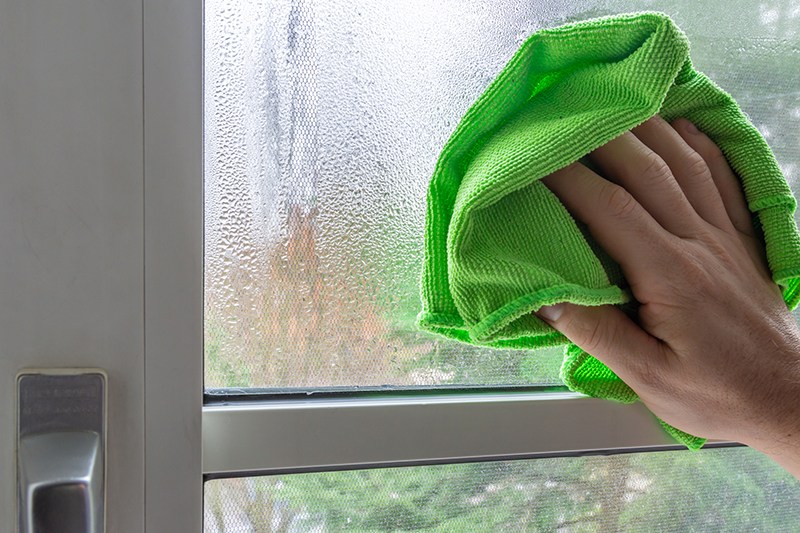 Common Window Problems That Require Replacement
1. Fogginess or Condensation Between the Window Panes
When your windows are getting all fogged up, the type of fix will depend on the moisture's location. If moisture is building up between pieces of insulated glass, homeowners can recognize this as a sign of glass seal failure. Unfortunately, there isn't much that homeowners can do about this type of fogginess other than contact window professionals to replace their windowpanes or even the entire window. Since this type of moisture can lead to further damages to your home over time, this is not something that you will want to put off.
2. Windows That No Longer Open/Close
If you perform regular maintenance and cleaning on your windows and they still will not open, this could be a sign that your windows have warped. Over time, windows can potentially shift in shape due to weather, moisture, or structural failure. In any of these cases, replacement windows will be necessary.
3. Major Water Leakage
Sometimes accidents happen and people may forget to close their windows, causing water to come through. However, if your windows are closed and you are still noticing water leaks into your home, you will most likely need to call a professional about replacing your windows to prevent any further damage. Even if the leak starts off small, if it goes without any attention, you could risk serious structural damage to your home.
Get a Quote from HomeRite Windows and Doors of Jacksonville
HomeRite provides premiere new and replacement window products and installation services in Jacksonville, Florida. Our replacement windows come in a variety of materials and styles to reflect each individual personality. Every window is custom measured and manufactured according to your needs, featuring the highest quality materials and expert craftmanship. If you are thinking it may be time to replace the windows in your home, we encourage you to contact us today for a free consultation.